Finally after a long courtship trials, Supreme Court of Nepal convicted French National Charles Sobhraj on the charge of murders. It must be a sad news to few thousand supporters of Charles Sobhraj (as of Facebook pages and groups) and Nihita Biswas, fiancé of Sobhraj, because of life-sentence of one of the serial killers Mr Sobhraj.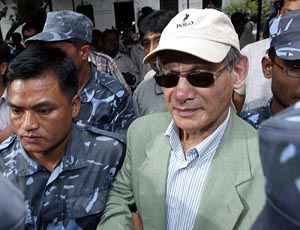 Recent related news: Sobhraj's Past Revives via his wife Nihita in Big Boss 5
Nepali Media were updating each frame of the event today (July 30th, 2010) on hearing of the case. Nepali TV Channels were broadcasting live from the Supreme Court, and people were busy interviewing the same – as if Nepal was to transform after the hearing to Naya Nepal. Why do Nepali Media orient just to Kathmandu? There have been heavy landslides… on the other hand (more on Newsmandu next day).
The laws in Nepal are so lax that we could smuggle an elephant thru Tribhuvan International Airport – Sobhraj once famously said.
Sobhraj was arrested in 2003 in charge of murdering two foreign nationals back in 1975 & sent to jail after Kathmandu District Court convicted him of murder in 2004. He was found guilty of killing US citizen Connie Jo Bronzich and Canadian national Armond Carriere in 1975. He has been also convicted for possessing fake passport. Later, in 2005, the Patan Appeallate Court also upheld the district court's verdict.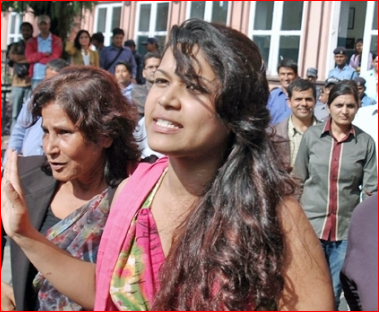 Sobhraj moved to SC to prove himself innocent. He has to continue serving his life sentence slapped by the courts.
Charles Sobhraj gets life imprisonment and this international serial killer, also known as 'Bikini Killer', has to survive till he die. Along with the life imprisonment, the court also ordered the seizure of all his properties. The 66-yr old Frenchman was arrested in 2003 from a casino in Kathmandu.
The full name of Charles Sobhraj is Hatchand Bhaonani Gurumukh Charles Sobhraj (born April 6, 1944).