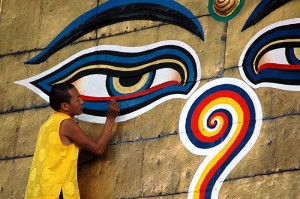 Nepal has been placed 26th on the 2010 Failed State Index (FSI) released by the prestigious Foreign Policy magazine on June 21, 2010. Nepal wins over Afghanistan, Pakistan and Sri Lanka on the neighborhood South Asia.
The list is topped by Somalia, followed by Zimbabwe, Sudan, and Chad. Somalia has been the number 1 failed state for three years running, and none of the current top 10 has shown much improvement, if any since Foreign Policy and the Fund began publishing the index in 2005.
Among the other South Asian countries, Afghanistan is ranked 7th, Pakistan is ranked 10th and India 87th in the list of 177 countries. In the neigbourhood, Myanmar has been places at 13th, Sri Lanka at 22nd and China at 57th place. Norway is ranked at the bottom of the list.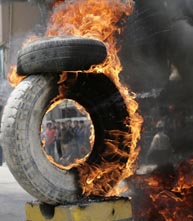 "Altogether, the top 10 slots have rotated among just 15 unhappy countries in the index's six years. State failure, it seems, is a chronic condition," the magazine Foreign Policy reported.
The magazine pointed out that this year's index draws on 90,000 publicly available sources to analyse 177 countries and rate them on 12 metrics of state decay – from refugee flows to economic implosion, human rights violations to security threats.