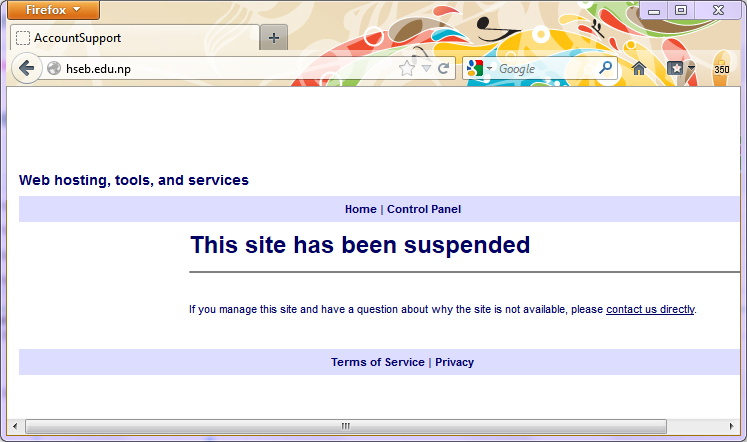 I was forced to make this a blog post, sadly the official website of HSEB (Higher Secondary Education Board of Nepal) has been suspended since many days or weeks (?) This is in context with the result of HSEB class 12 Management, Humanities, Education stream being published today, and many students going crazy with the official HSEB website. The jatra continues here as everywhere.
NTC has been hosting results of Higher Secondary Eduation Board (HSEB) at http://hseb.ntc.net.np/ see the screenshot below, (don't complain the tech behind the page)
I don't want to go into the politics of HSEB's website, ICT is yet to strike the responsible one's brain. It is as always not good to comment or discuss simply because nobody is listening.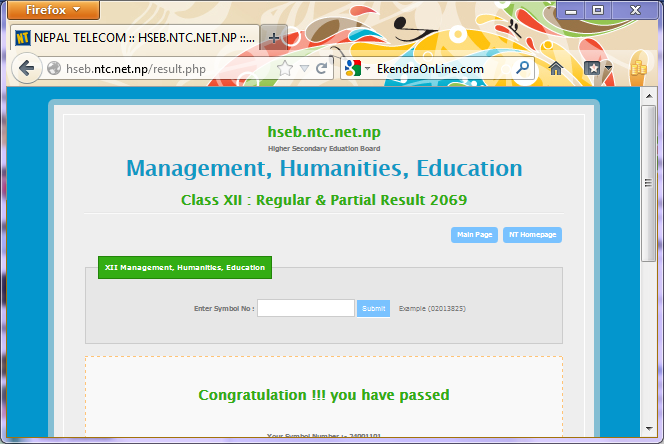 Alternate ways to get results o HSEB
Instructions (for Web and IVR)
Webpage
Type your symbol number (Example :- 02071382) in the input box above and click submit
Your result will appear on the screen
IVR System (From PSTN and CDMA phones)
Dial 1601 and follow the instructions