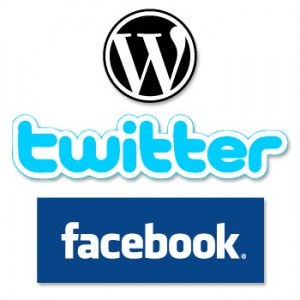 Wow, yet not tough or anything to write about myself on this blog – here goes on certainties on principle of ethics and networking. What Twitter, Facebook and Blogging to mean on the other side of the view?
I've been Facebooking for 6 years by now: Facebook has given a lot of good stuffs along with some few unavoidable circumstances to the offline world, however everything depends on you entirely – how you use Facebook and for what purpose you use Facebook. I suggest people to follow strict FB privacy rules according to your necessity, you can completely be on FB and appear offline to the world completely.
Choose a friend and write on your wall to show him only, appear online only to a friend on FB chat box, advertise as much as want in FB profiles, never get FB addicted, never add the person you never know or you never will need to know, make everything automated from auto publishing your work on FB walls and profiles and notes. Myself on Facebook is giving me a potential visitor to this blog, however too few to mention. Last point, be responsible for what you do in Facebook, if you got to be FB frustu then use it as an advertising platform for few months or so. Celebrating my 6th year in FB.
Add me to you Friendlist if you like (facebook.com/ekendra), you must be logged into FB to see this link, if you can't add me simply PM me.
Private Twittering ages to 4 years for me: I had been privately twittering for 4 years by now. In initial days, Twitter was never as focused as by  now, even the company of 18 working heads never realized they would be so rich and famous. Thank to celebrities like Oprah who pronounced that they would be twitting in short time.
Again, my 4 years of experience with twitter says this is completely your private SMS platform if you want to make it private and want to tweet at certain targeted person, like your girlfriend or a group of company team.
7 years of blogging makes me yet a novice blogger: The dedication is so much. Blogging was like "Pale's football in blood" thing. Used Google's blogger platform for 4 years and then switched to WordPress for ease of myself. Blogging for a people like me based on poor internet connection of Nepal is obviously not that easy, many times faced the lack of good connection, still does today (in Pokhara). Initially started with a personal journal today I could just write about whatever that latches me with my eyes closed (yes,  this is true and a lot about my blogging background you can found on this blog, simply search).
Blogging does it all.