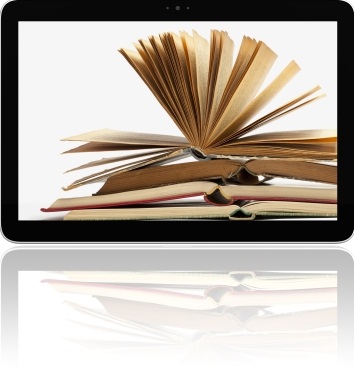 I was shocked to see that eBooksclub.org aka library.nu shut down all of  a sudden. It had been my library for years and the next morning, it was gone, gone for ever. This sudden disappearing of a popular virtual library has created a highly interactive discussions in many forums and blogs (including Reddit and Aljazeera – links at bottom of this article). Finally, I decided to pay my homage to library.nu – that online/virtual library that helped me gained knowledge which otherwise would not been possible.

Who wants to pay for reading online? As long as we have tools to search the universe of eBooks and portable (pdf) files, we are free. But, the question, why was library.nu shut down all of sudden? I believe it has something to do with the emerging gadget market (specially Kindle and Nook tab) which have been targeting eBook primarily. Sites like library.nu (initially gigapedia.info) were persistent for years by now, and also there was a market of eBooks and journals for long, but this all of sudden disappearance of virtual library has created many confusions over unanswered questions of free knowledge.
Library.nu was a bigger source of textbooks than anything else, even Google books or IEEE journal database. A guy in Reddit says – I can learn to live without Megaupload and BTjunkie, but not without Library.nu! It had always been a destination for college and university textbooks. We always have the hard copy in our university library or some we did even purchased, but having a soft copy was more than like being forever.
"Pirating to learn" – not all are able, not all are the people from the States who got wired – paragraph in Aljazeera's this article says:
The world, it should not come as a surprise, is filled with people who want desperately to learn. This is what our world should be filled with. This is what scholars work hard to create: a world of reading, learning, thinking and scholarship. The users of library.nu were would-be scholars: those in the outer atmosphere of learning who wanted to know, argue, dispute, experiment and write just as those in the universities do.
What do we learn from this sudden disappearance (indeed, seize) of library.nu? Everyone feared from SOPA/PIPA act even before it was billed, but nobody would complain what act made PirateBay to change the domain (still can go lost), Megaupload to shut down, filespump to be seized, btjunkie and many others to anonymity control. While the publishing industry will surely not get even a piece of pie by closure of this virtual library, they would still threaten people on the other side of gaining knowledge and sharing in the information highway.
No one know what happened to library.nu registered accounts, what is the legal associated, and they all are searching for just library.nu alternatives, while the knowledge sharing keeps going as was. There are other alternatives to library.nu but none of them, sadly, have the same features it used to have.
You must been sad due to this closure of library.nu, if you had been a user, a knowledge sharer; share your thoughts with us.
Reddit: Library.nu admin: "The website is shutting down due to legal shit from the publishing industry :(, no futher comment"
Aljazeera: The disappearing virtual library – Opinion
Image by adamr for Freedigitalphotos.net