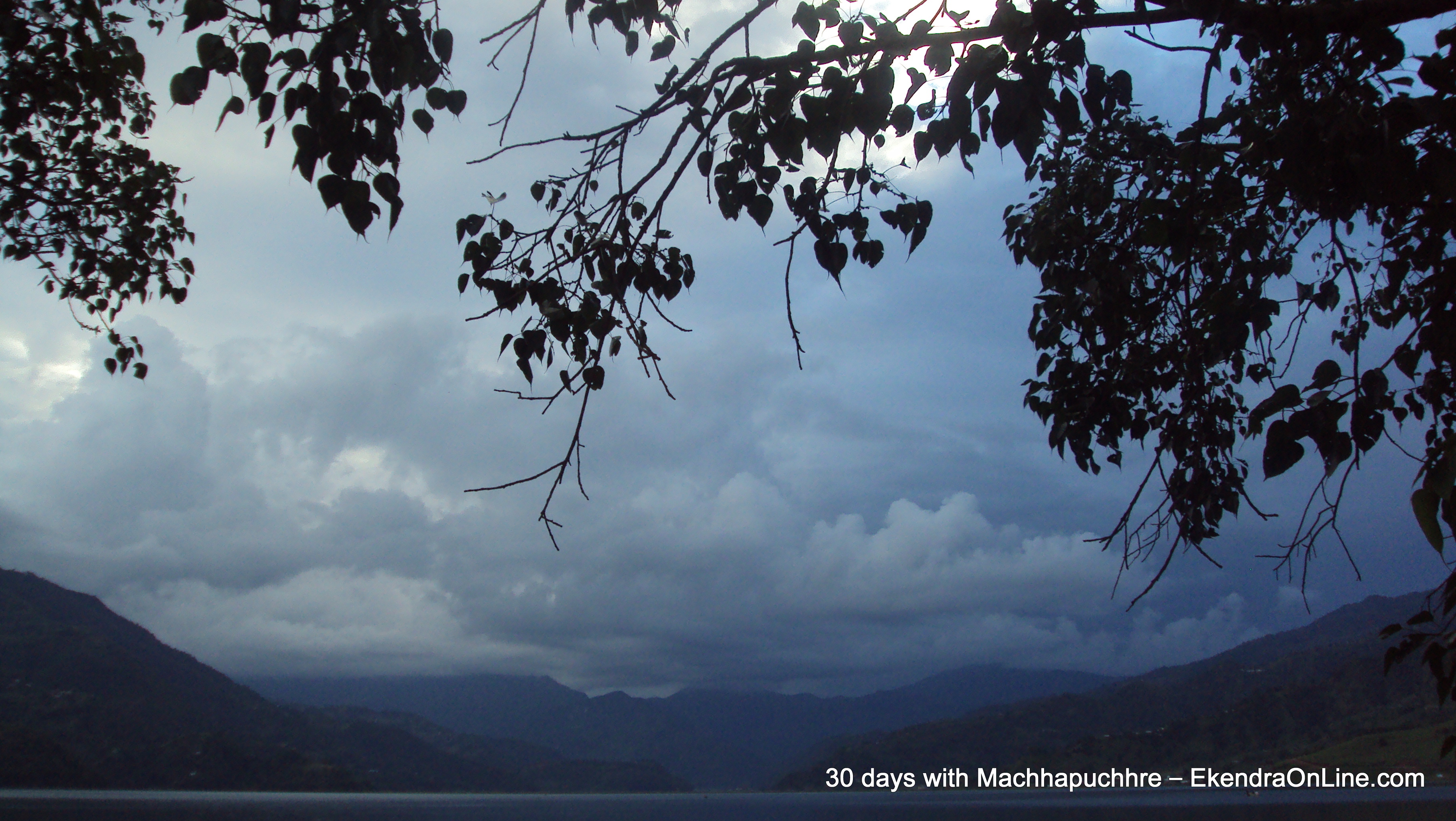 Machhapuchhre (माछापुछ्रे), the Fishtail Mountain vibrantly seen from Pokhara, lies in the Annapurna Himalayan Range (Coordinates 28°29′42″N 83°56′57″E). I tried to cover some photographs of this mountain from my home in Pokhara last October-November over an entire range of the month, but since winter had just started there were many days when the beauty of the Himalayas could not be seen.
Trivia: Machhapuchhre is the only mountain in Nepal which is not allowed for conquering!
Day 1: Machhapuchhre looks awesome, maybe I've been watching at this beauty after a long time. Whatever, Fishtail is always enchantable to most of us. Below is the typical picture of how it is seen from almost all homes in Pokhara city.
Related articles suggested by Google