This is what I Tweet!
Social Media in Figures: Life is a Graph, Plot it.
I'm a strong believer of "Life is a Graph, Plot it".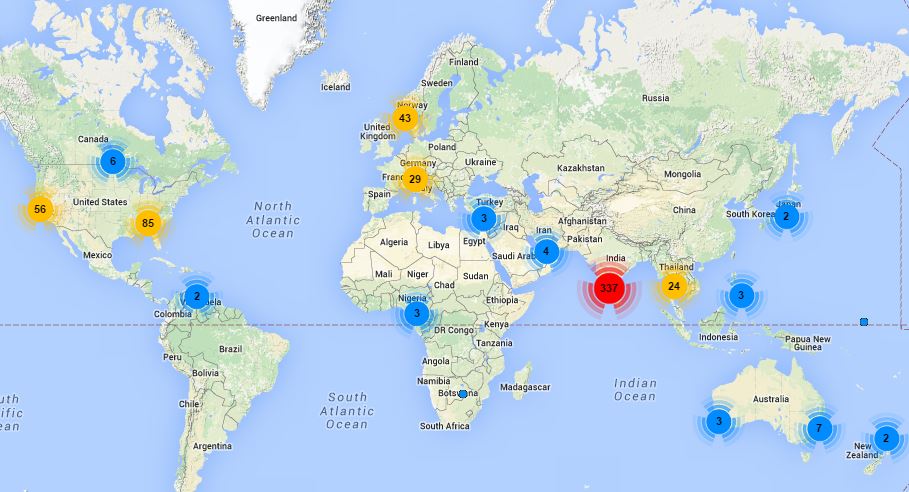 https://followerwonk.com/analyze/Ekendra
Year 2013 with Twitter Statistics
I'm an avid Twitterer @Ekendra, hence the graph here. Note: Twitter has a limitation to pull last 1000 tweets hence limiting the analysis.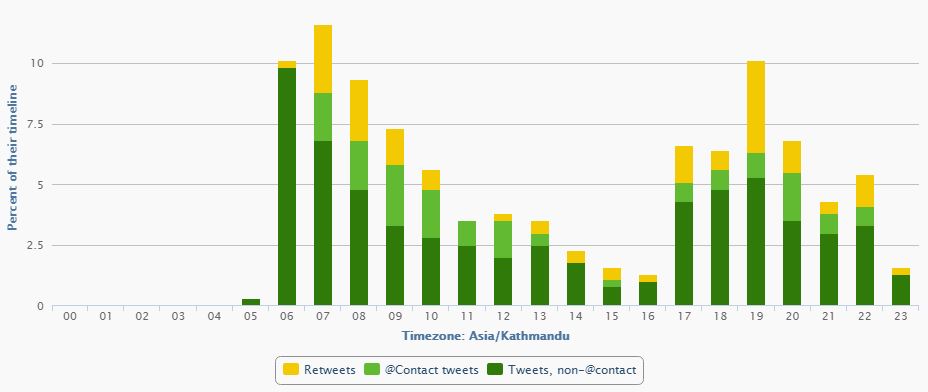 http://my.peerindex.com/Ekendra

Profile name:@Ekendra
Followers:1340
Following:825
Tweets:24663
Peerindex:36
Twitter Age:5 years 2 months 14 days
http://www.socialbakers.com/twitter/Ekendra
Tweetails for Ekendra
Space efficiency: 66.77% (tweets have an average of 47 spare characters left over)
Average word length: 4.65 characters
Average syllables per word: 1.56
Vocabulary diversity score: 43.96
Real dictionary words: 89.75%
Our intelligence rating for Ekendra is: –
Intelligent – Our algorithms tell us Ekendra is rather clever. We've requested a full systems check.
In our special nonsensical Twitter roleplaying parlance, Ekendra is a: –
Level 13 Expert Tweet Paladin
Activity
Ekendra posts an average of 12.59 tweets per day.
We estimate they spend 12 hours per month using Twitter.
Around 4 hours of this monthly usage is during typical work/school hours (9am to 5pm, Monday to Friday).
http://www.tweetails.com/result.php?taskid=1042555
https://followerwonk.com/FCYd