iDo Research!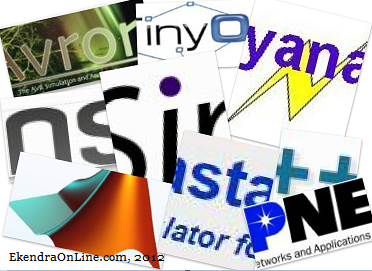 SN can form the base of cloud computing, distributed computing, and Next Generation Networks (NGN). Learn more about Sensor Networks.
+ read more
iAnalyze Social Networks!


Social Media & Social Computing both from business & personal perspective is on demand analysis (BI) now. My coverage on twisted Social networks along with better blogging with ICT4D perspective. Get more in SM thingy.
+ read more
iContribute to ICT4D

What is ICT4D, Understanding the core values of ICT for Development when the topic is rock solid for your career and obviously the development of the country.
Explore how ICT can help ameliorate Sustainable Development.
+ read more
[divider] [column size="1/2″][note note_color="#f1f1e1″ text_color="#4a12e5″ radius="10″]
#Everyone is a genius But if u judge a fish on its ability to climb a tree it will live its whole life believing that it is stupid ~ Einstein
EkendraOnLine?
With a tagline
'Nearly everything that I latch on'
, since the summer of 2004 EkendraOnLine.com is a personal website of Ekendra Lamsal covering technology latched on. Expect no guffs. Believe in the Karma. Salvilize the technology.[/note][/column]